Free Help Quitting
The Mississippi Tobacco Quitline is a free telephone counseling, information, and tip line that is available for anyone interested in kicking the habit. Get advice and help from experts that can double your chance of successfully quitting.
Talk to Experts
1-800-784-8669
(1-800-QUIT-NOW)
The Tobacco Quitline is open six days a week. Call today to talk with experts about tobacco, health and quitting. Or check out their help online. It's all free.
Get Counseling Online
Online counseling from the Quitline gives you a personalized quit plan and feedback from a professional counselor based on information about you and your tobacco use.
Once you register with the online counseling and provide some basic information, you'll complete a quit plan and set a quit date. Your plan includes three sessions with a counselor who works with you as you prepare to quit, and afterward.
Quitting Vaping? Get Help by Text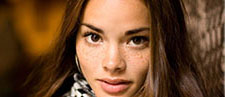 This is Quitting is a free and anonymous text messaging program to help youth quit vaping. The program has helped nearly 500,000 young people to end their vaping habit. Teens and young adults can text VAPEFREEMS to 88709 to enroll. You'll receive messages from other young people who are quitting or have successfully quit e-cigarettes. Real people, real problems, real solutions to motivate, inspire and support you throughout the quitting process.
Resources
Help with quitting
For healthcare providers