WIC clients can get free help with their eWIC cards, breastfeeding, convenient WIC features on our smartphone app, and more. When you stay healthy, your baby or infant benefits.
eWIC Cards
Breastfeeding?
Get help from our experts
Our WIC program offers help with starting to breastfeed, getting breastfeeding pumps, and more.
Get free help right on your phone
Eligible WIC clients can now get breastfeeding support 24 hours a day free with the Pacify app.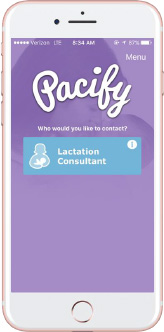 Pacify connects you with live lactation consultants who are available 24/7 via video to offer breastfeeding support and answer other feeding related questions.
Simple and easy to use right from home, there are no appointments required and you can call as often as you need to.
Sign up today! Get your membership code, download the app, and sign up at pacify.com/ms-wic. Or talk to your local WIC staff about how to get started.
WICShopper App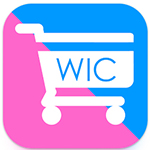 The WICShopper app for your phone or tablet simplifies WIC. It provides tools that will make it easy to use your WIC benefits. Learn more
Follow these steps to install the WICShopper app:
Search for WICShopper in your app store
Select Mississippi as your WIC agency
Register your Mississippi eWIC card in the app.
Staying Healthy
Childhood Immunizations
It is important for you and your children to be up to date on routine vaccinations, so you are protected from infectious diseases like measles, whooping cough, flu, COVID-19, and others. For more information, please see the links below. You may schedule an appointment at any county health department, with your medical provider, or at a pharmacy.
Regular Checkups for Your Child: Well-Child Visits
Regular visits to the doctor, even when your child is not sick, help you keep track of their health and development, check for possible problems, and make sure they're up-to-date on vaccinations. It's also your chance to ask questions and get expert answers about your child's health.
Lead Poisoning Prevention
Lead can be very dangerous for you and your children. Three key nutrients – vitamin C, iron, and calcium – may limit the body's absorption of lead. Foods rich in these nutrients can be found in your WIC food package.
Alcohol, Tobacco and Drugs
During pregnancy, women should not use tobacco, alcohol, marijuana, illegal drugs, or prescription medications unless they are for medical reasons. Avoiding these substances and getting regular prenatal care are important to having a healthy pregnancy and a healthy baby. Avoiding these substances after you have a baby is important, too. Counseling and treatment are available if you have hard time quitting unhealthy substances on your own.
For more information about Maternal and Child Health Programs and the MCH Block Grant, call 1-800-721-7222.