Information
Local Health Departments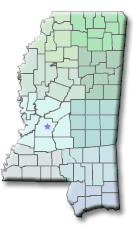 Click the map for health offices near you.
District 1
Northwest Mississippi »
District 2
Northeast Mississippi »
District 7
Southwest Mississippi »
District 8
Southeast Mississippi »
---
Contact Us
Mississippi State Department of Health
570 East Woodrow Wilson Drive
Jackson, MS 39216
Postal Address
Post Office Box 1700
Jackson, MS 39215-1700
Feedback
Send suggestions about this site to:
web@HealthyMS.com
Hotlines & Toll-free Numbers
Complaints, report abuse, services »
24-Hour Information
1-866-458-4948 (1-866-HLTHY4U)
Breaking news and general information
Central Office Phone
601-576-7400 (8am-5pm)
Agency personnel are available 24 hours a day, 7 days a week in public health emergencies.
Central Office Phone List
Detailed phone list for Jackson offices »
Hours
Central Office: weekdays 8am to 5pm
County health departments: weekdays 8am to 5pm in most locations. For exceptions, check the list of offices in your district.